DeepSeaker DS1 differs from other nautical crafts for a number of innovative technological characteristics which make it unique. It's design concept by Pilotfish Gmbh mixes automotive and aerial looks. A large canopy offers a wide view to the passengers.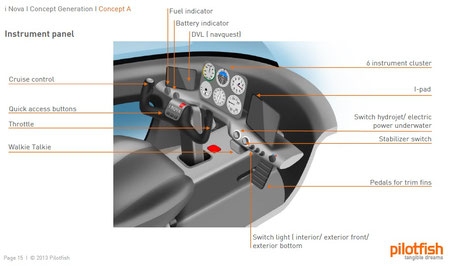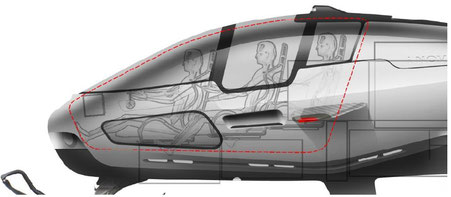 Cockpit
The cockpit can accommodate 4 passengers (1 pilot, 3 passengers) and is pressurized at 1 atm dry. An air conditioner maintains temperature and eliminates moisture.
---
Easy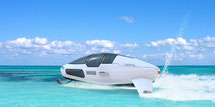 Fun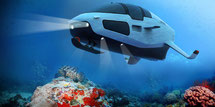 Safe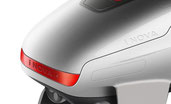 DeepSeaker DS1 is a futuristic vehicle. It is compact in size yet comfortable inside. Thanks to its size and weight, it can be easily transported on a boat trailer and can be lifted and housed in a yacht's garage.
DeepSeaker DS1 is also totally independent and can be launched from any port or dock.
The handling of DeepSeaker DS1 is very user friendly and a Pilot course with certificate will allow to use it safely.
DeepSeaker DS1 can speed on the surface in hydrofoil mode at 23+ knots and dive to 40/50 meters depth (touristic level) by means of an inflatable ballast tank under the cockpit.

DeepSeaker DS1 is also equipped with a digital dashboard, iPad connectors and hydro-phones for sea mammal listening as well as on board Go-Pro cameras.
On board electronics and instrumentation are state of the art.

Propulsion is 100% electric green energy .

DeepSeaker DS1 safety devices feature: CO2 level alarm, Depth pressure reader, Emergency buoy with E.P.I.R.B., Spare Air Bibs (1 for each seat), Safety belts, GPS, 3D Eco-Sonar